Herbie Clip Nylon Hose Clamp 36mm x 9mm (Pkt 10) - Part # HC3689-10
HERBIE CLIP
TM
Nylon Hose Clamp (Pkt 10).
Part No. HC3689-10.
36mm x 9mm Herbie Clip.
A = Minimum Diameter = 34.3mm
B = Maximum Diameter = 37.9mm
C = Band Width = 8.9mm
D = Band Thickness = 2.1mm

E = Head Height = 13.5mm
F = Maximum Head Width = 42mm

SUPERIOR SOLUTION TO METAL CLAMPS.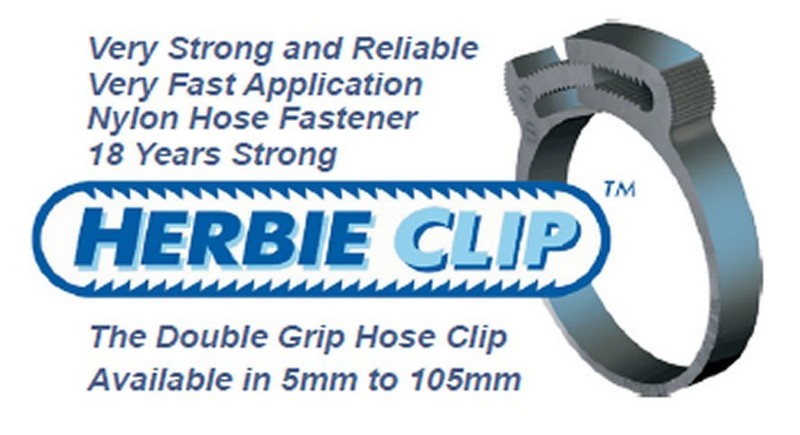 Patented double jaw design for 200psi strength Heat & UV stabilised. Impervious to contaminants. Quicker & easier to fit or adjust than metal clips. Improved safety as no sharp edges to cut operator. Minimal leak path as clamps to a near perfect circle. Fitting & Removal tools available for production use. Carbon based polymer will never rust or corrode. Non conductive so more suitable for cable fixing. No electrolytic reactions with other metals, etc. Over 20 years of field use in many fields & applications. Simplistic, cost effective.

We have been supplying appliance parts to the trade and retail for over 25 years. Buy with confidence.
---
We Also Recommend