Chef, Electrolux, Westinghouse White Stove Control Knob - Part # 0019008140
Chef, Electrolux, Westinghouse White Stove Control Knob.
Genuine Part No. 0019008140.

Replaces Part Nos. 0019007972, 0019008117.
Knob diameter - 42mm, Height - 23.9mm, Shaft - 6mm D, thin white line pointer.

The pointer is on the same side as the flat side of the shaft.

Fits some Chef, Electrolux & Westinghouse stoves including models EEC1380W-R*06, EEC1380W-R*03, EEC1380W-L*20, EEC1380W-L*06, EEC1380W-L*03, EEC1350W-R*20, EEC1350W-L*20, EEC1230W-R*18, EEC1230W-L*20, EEC1230W-L*18, EOC633W, EEC1380W-R, EEC1380W-L, EEC1350W-L, EEC1230W-R, EEC1230W-L, EUC5390W, EUC5370W, EUC5350W, EUC5340W, EUC5330W, EUC5140W, EUC5130W, EUC5110W, PEK1370W-R, PEK1370W-L, EBC5201W*53, EBC5211W*53, EBC5231W*53, EBC5241W*53, EBC5261W*53, EBC5271W*53, EBC5451W*53, EBC5481W*55, EBC5201W*59, EBC5211W*59, EBC5231W*59, EBC5241W*59, EBC5261W*59, EBC5271W*59, EBC5201W*61, EBC5211W*61, EBC5231W*61, EBC5241W*61, EBC5261W*61, EBC5271W*61, EBC5481W*59, EBC5451W*59, PEK1350W-L*59, PEK1350W-R*59, PEK1370W-L*59, PEK1370W-R*59, PEK1350W-L, PEK1350W-R, EBC5261*43, EBC5241*43, EBC5271*43, EBC5451*43, EBC5481*43, EBC5201W*43, EBC5211W*43, EBC5231W*43, PEK1350W-L*52, PEK1350W-R*52, PEK1370W-L*52, PEK1370W-R*52, PEK1370W-L*54, PEK1370W-R*54, PEK1350W-L*53, PEK1350W-R*53, PEK1370W-L*55, PEK1370W-R*55, PEK1370W-L*57, PEK1350W-L*57, PEK1350W-R*57, PEK1370W-R*57, PEK1350W-L*43, PEK1350W-R*43, PEK1380W-L*43, PEK1380W-R*43, PEK1370W-L*43, PEK1370W-R*43.

If you are not sure of the suitability of this part, please contact us with your full model number prior to purchasing so that we can check with the manufacturer.
We have been supplying appliance parts to the trade and retail for over 25 years. Buy with confidence.
Customer Reviews
Write a Review
Ask a Question
Stove knob was great.
Was in a bind with my stove knob broken, but these guys had one in stock. Thanks!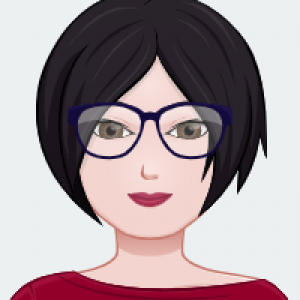 MT
07/06/2021
Mirna T.

Australia
Stove knob
Very happy with it.
---
We Also Recommend